The best Hypebeast iPhone cases release of 2019
The most Extravagant iPhone case 2019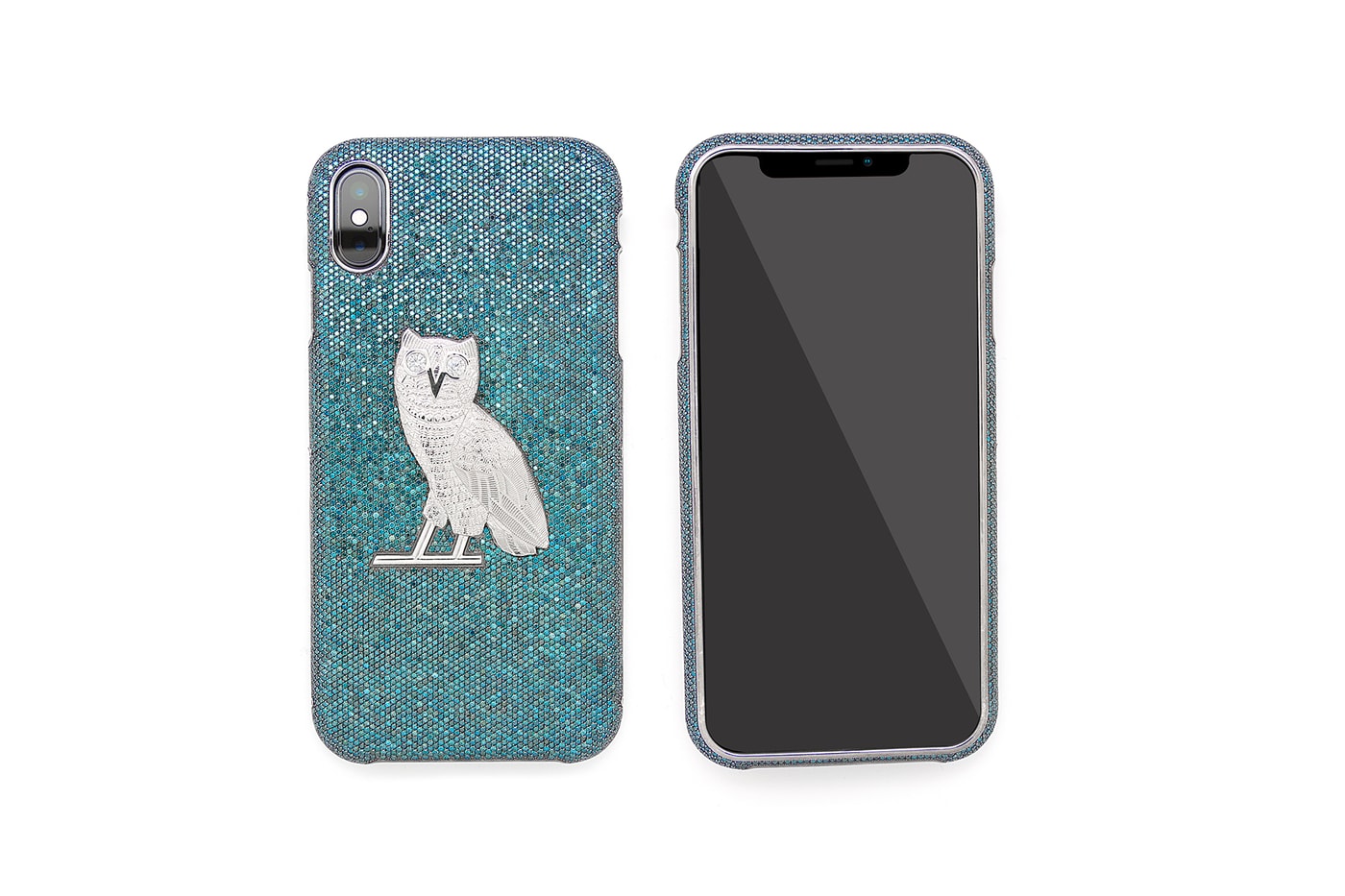 After the new iPhone hit the market, Drake wanted to design something epic for his collection of jewels, the Grammy awards winner, reached Jason of Beverly Hills to design him an epic iPhone case.
Estimated about
$400,000 USD
, the extravagant iPhone case is 18k white-gold case with +80 carats in white, and blue diamonds. And a white-gold OVO owl logo at the center with its two large diamonds for eyes.
What will happen to this case once Drake switches for the latest iPhone? I guess you know the answer.
Off-white
"ELEVATE YOUR hypebeast GAME WITH OFF-WHITE™ CASES"
If you wanna refresh you hypebeast phone style, and make your iPhone Instagram-friendly. These Off-White™ iPhone cases are the right for you.
Off-White™ white graphic drawings - iPhone XS Case
This design is all-black rubber decorated with white graphic drawings of the off-white signature arrows on the top. Along with the branding "in letters" at the bottom of the case.
sold out eveywhere.
Off-White™ bold Yellow with industrial feel - iPhone XS Case
Both in bold yellow, Off-White™-designed these 2 iPhone cases for for high visibility. Each with a different Off-White™ design, logos and icons placement on the back, including Virgil Abloh's signature tag & love for using industrial motifs.
Soldout in brownsfashion & available in SSENSE for $50.
Off-White™ white Arrow-Taped iPhone XS Case
This time, Virgil Abloh went for a toned-down dark grey iPhone XS case.
Crafted with white masking tape, this protective case is different than any Off-White case speaking of the horizontal stripe and unique arrow motif with a duck-tape feel to it. In addition to this DIY feel, a drop of minimalism with Off-White™ logo at the bottom.
Available on brownsfashion & SSENSE for $90.
BALENCIAGA
A Sky-BLUE LEATHER IPHONE X/XS CASE from the Iconic brand
If you have an iPhone x or iPhone XS & looking for an alternative to enhance your stylish gear, you are lucky !!!
Balenciaga has dropped another made in Italy minimalist printed & leather cow feel case in a sky-blue gloom along with its iconic logo on the vertical right side on black for a delicate feel.
Instead of $225.00, you can get the Printed textured-leather iPhone X/XS case for a 30% discount for $157.50 on Net-a-Porter.